An important feature of the conference is the presentation of the annual Founders' Lecture. The Lecture is our opportunity to honor individuals who have a made a sustained and substantial contribution to the science upon which the conference is based.
We are using the term 'Founder' in two ways. This award is intended to honor the scientific integrity and vision of our society's founders by choosing a speaker representing those ideals. In addition, the individual lecturers are also founders in the sense that they have helped create the intellectual foundation of our current thinking. The speaker is given wide latitude, but our hope is that he or she will use this opportunity to give a personal answer to the questions, "how did we get here and where should we be going next?".
After the nomination from the INRC membership, the Executive Committee selected the following Annual Founders' Lecturers:
2017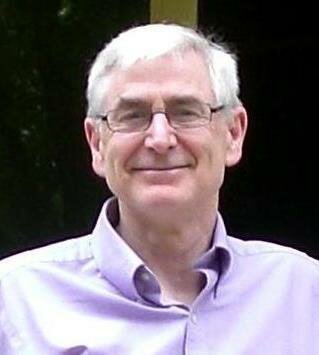 John Traynor – University of Michigan, MI, USA - Opioid Research: past achievements – future challenges
2016
Lakshmi Devi, PhD
Icahn School of Medicine at Mount Sinai
New York, NY USA
Founder's Lecture Title:
"Opioid receptor regulation and dimers"
2015
Gavril Pasternak (Memorial Sloan-Kettering Cancer Center)
Founder's Lecture Title:
"40 years on drugs: It's all in the telling of the tail"
2014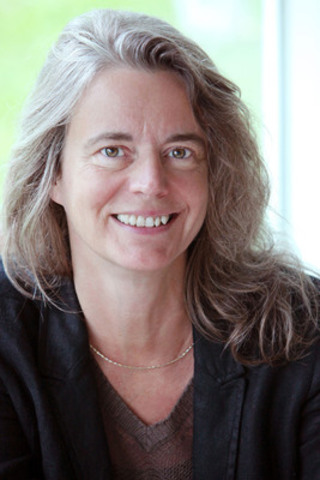 Brigitte Kieffer (McGill University)
and
Christopher Evans (University of California Los Angeles)

Founder's Lecture Title: "Cloning: twice in one day"
2013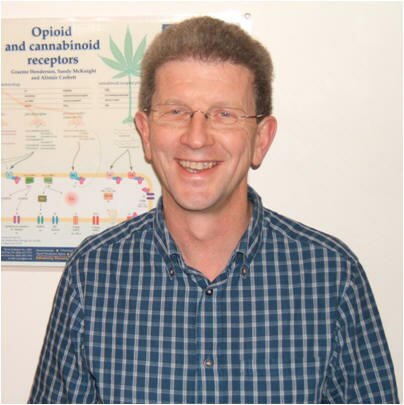 Professor Graeme Henderson
University of Bristol

Proudly sponsored by the Ian Potter Foundation
Founders Lecture Title: "Opioid research – turning full circle"
2012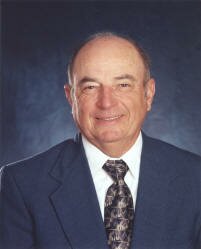 "DESIGN AND DEVELOPMENT OF OPIOID RECEPTOR ANTAGONISTS FOR SUBSTANCE ABUSE RESEARCH"
by F. Ivy Carroll
Distinguished Fellow in Medicinal Chemistry
Former Director of the Center for Organic and Medicinal Chemistry (1975-2007) and former Research Vice President of the Chemistry and Life Sciences Group (1996-2001).

Research Triangle Institute (RTI International)
Durham, North Carolina, USA


2011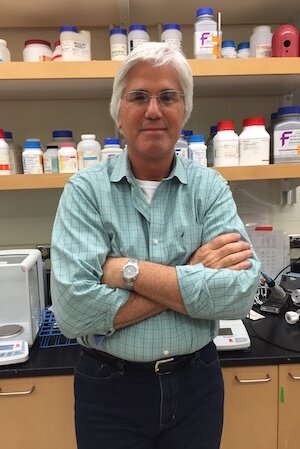 "Dynorphins and the Kappa Opioid Receptor System
– Past and Future"

by Charles Chavkin,
Allan and Phyllis Treuer Endowed Chair of Pain Research
and
Professor, Department of Pharmacology,
University of Washington, Seattle, WA, USA
2010
"The fruits of opioid research in Japan
-- A personal view --"
Professor Masamichi Satoh
(Yasuda Women's University, Hiroshima, Japan)

Professor Satoh could not attend the INRC Meeting and was awarded in absentia.
2009
"The life and times of Hans Walter Kosterlitz"

presented by Prof. R. Alan North
Vice-President of the University of Manchester, UK and
Dean of the Faculty of Life Sciences, and
Dean of the Faculty of Medical and Human Sciences
2008
"Love for endorphins and beyond"

presented by Prof. Jan M. van Ree
Chair, Neuroscience Research Programme
UMC Utrecht, The Netherlands
2007 (Two Awardees)
1) "Regulation of opioid peptides and opioid receptors"
presented by Professor Dr. Volker Hoellt (on the right in picture below)
Otto-von-Guericke-Universitat Magdeburg
Magdeburg, Germany
2) "Our search for the 'Ideal Analgesic' in pain treatment"
presented by Dr. Horace H. Loh (on the left in picture below)
Frederick Stark Professor & Head
Department of Pharmacology
University of Minnesota
Minneapolis, MN, USA
2006 (Two Awardees)
"The Dawn of Endorphins"
presented jointly by
Huda Akil and Stan Watson
Molecular and Behavioral Neuroscience Institute
University of Michigan
Ann Arbor, MI, USA
2005
"Hypothesis to Pharmacotherapy - Endorphin System to
Functional SNPs of Opioid Genes: An INRC Odyssey 1964-2005"
presented by
Mary Jeanne Kreek
Laboratory on the Biology of Addictive Diseases
The Rockefeller University
New York, NY, USA
2004
"Acupuncture, Endogenous Opioids and Anti-opioids"
presented by
Ji-Sheng Han
Neuroscience Research Center
Beijing Medical University
Beijing, China
2003
"A Race in the Opioid Pathway!"
presented by
Bernard Roques
Professor, Vice-President & Scientific Director
PharmaLeads, Paris, France
2002
"Opioid Peptides, the Extended Family"
presented by
Lars Terenius
Center for Molecular Medicine
Karolinska Hospital
Stockholm, Sweden
2001
"From Models to Molecules in Opioid Research"
presented by
Philip S. Portoghese
Department of Medicinal Chemistry
College of Pharmacy
University of Minnesota
Minneapolis, MN, USA
2000
"1965 - 1975: A Renaissance Decade in Opiate Research"
presented by
Brian M. Cox
Department of Pharmacology
Uniformed Services University of the Health Sciences
Bethesda, MD, USA
1999
"Personal Reflections about INRC and Opioid Research"
presented by
Eric J. Simon
Department of Pharmacology
NYU Langone Medical Center
New York, NY USA